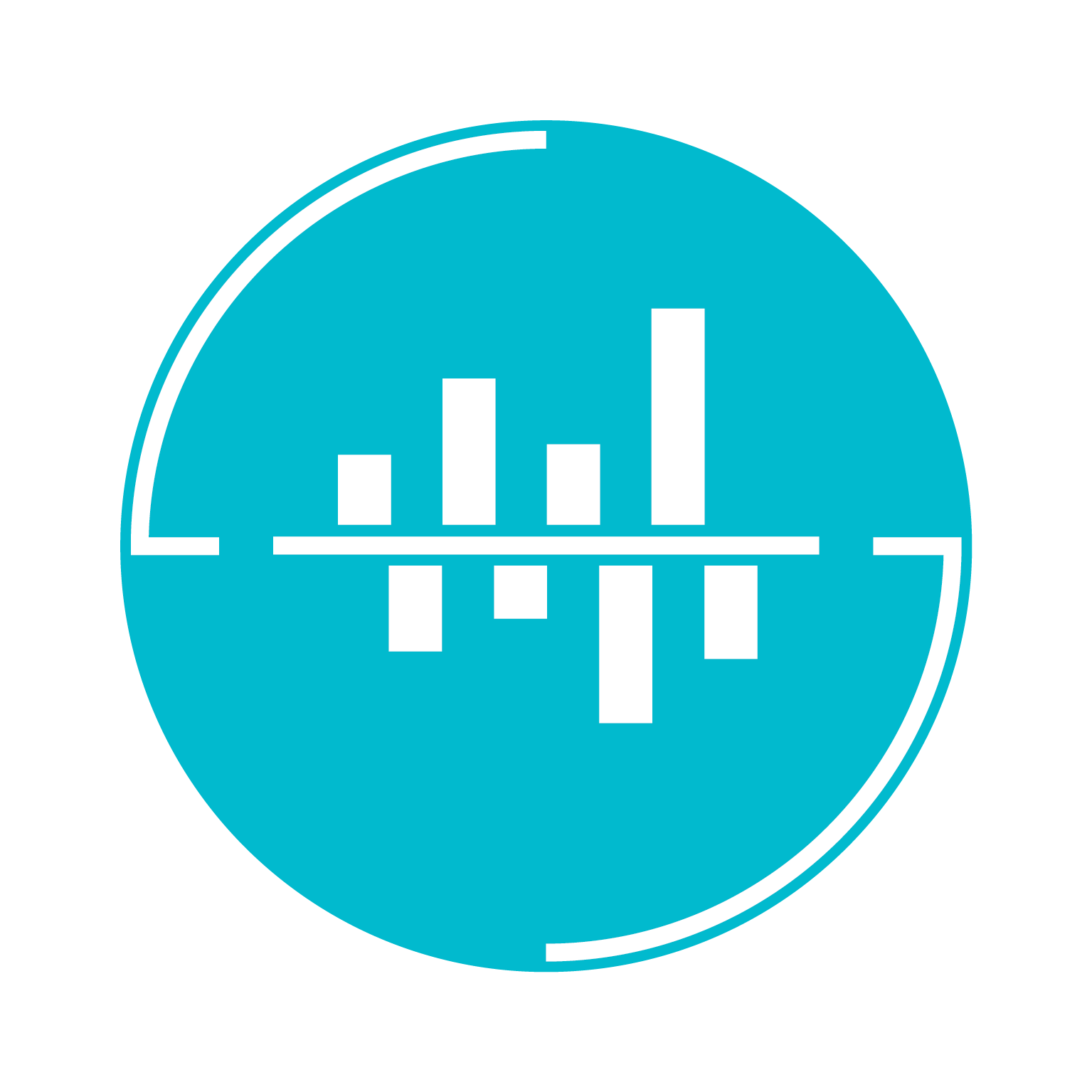 Asset Management
Over the last few years, the hospitality industry has seen a shift of focus from cost control, only optimizing bottom line profit, to driving top line income through revenue management.  
With our proven methodology and best practices we drive the overall financial results of hotel assets, optimizing the return on investment on your hospitality real estate investment. We aim to challenge the status quo in your local market and turn your hotel property or project into a market leader. Too many hotels are stuck in traditional ways of operations, we will lift your hotel asset to another level, uncovering the hidden revenue potential. 
Hospitality Asset Management broken down:
We differentiate 2 phases within Hotel Asset Management: 
PRE-OPENING PHASE: 
Recruitment and qualification of hotel manager.

Vender selection and negotiation.

Development of SOP & Processes.

Recruitment and Training of the hotel staff.

Development of Financial reporting structure.
POST-OPENING PHASE: 
Coaching and steering of hotel manager in operations.

Monitoring of on-site team performance and service standard quality assurance.

Identifying opportunities to maximize cash flow while maintaining or improving the market position.

Seek to improve the physical attributes of the hotel.

Monitor maintenance of the asset to ensure it remains in tip-top shape.
The following elements are part of our Hotel Asset Management Services: 
Concise reporting

Benchmarking and best practices

Operationsl

performance reviews 

 

Review of staff capability, qualifications, and performance

Hotel management supervision and coaching

Quality control & property inspections

Training planning

Strategic planning

Sales & Marketing plan monitoring and advisory

Revenue management and distribution support

Expense monitoring and cost control

Facilities recommendations

Capital Expenditure planning and monitoring

Operations budgeting
Optimal operating performance, maximum asset value, minimal business risk, clarity in hold and exit strategy – all these goals lie at the heart of what we do in Asset Management. 
Our Asset Management services include:
Budget and financial performance review

Benchmarking against relevant competitive sets

Capital expenditure review

Title and form of ownership

Capital and corporate structure

Building survey

Brand review

Real estate market conditions, trends and cyclicality, and impact on the business

Identify appropriate timing for divestment, refinancing and refurbishment
Our clients benefit from our expert independent analysis and unparalleled local and global market insight to help achieve their investment objectives.  
We're able to spot market issues early and take suitable and timely corrective action. 
To unlock hidden values and enhance overall investment returns, we develop a detailed, strategic Asset Management Plan, carefully aligned with our client's strategic goals and objectives. 
Simply, we are a highly-seasoned team of hotel operations experts, dedicated to guiding the efforts and protecting the interests of hotel owners and investors throughout every stage of the investment cycle – from acquisition to disposition. Drawing on our deep and diversified experience, Our team provides services that enable hotel owners to successfully navigate issues, make informed decisions, and execute on strategies proven to yield superior investment returns. 
We are not consultants. Our team cultivates long-term relationships with clients, and becomes an extension of the team, organization or company we represent. We work at a level of dedication, diligence and passion you would expect from one of your own. 
Our team is seasoned and stable, with unwavering dedication to hotel ownership issues. Our team of hospitality professionals possesses real-world experience and perspective that combine to form a team unsurpassed in knowledge and capabilities, allowing us to deliver the most comprehensive services available in the industry today. 
We offer a well-balanced group of specialists, anchored by senior-level leaders, and complemented by the industry's brightest young talent, keeping it fresh, cutting-edge and connected at all levels of the hotel investment community.  
We don't work in silos. Our team works collaboratively across all offices as one, to service clients however and where ever needed, achieving results that only a cohesive team of hotel experts can deliver. 
By creating and leveraging 10-year capital plans, SHS helps owners and operators ensure their assets remain successful and competitive for the long term.  In a dual role, the asset management team not only insures physical and financial health for our partners' existing properties but also researches and uncovers potential future development opportunities for our investors and owners. 
Annual physical assessment of each asset to evaluate the short and long-term requirements to maintain superior quality

Development and implementation of comprehensive 10-year capital plan for all managed properties that exceeds the goals of the property owner

Ongoing communication/reporting with our owners to communicate our progress in achieving the capital plan

Systematic approach to maintaining physical assets

Preventative Maintenance Program which is all encompassing and continually monitored for effectiveness

Energy Management Analysis

Establishing Preventive Maintenance Programs

Project and Renovation Management

Short and Long TermCapital Planning

 

Strategic Sourcing

Focus on System Sustainability

Prolonging Asset Life by Aiding in Repair/Replacement Decisions

Implement Best Practices to Promote Long Term Financial Stability

Start-up Services for New Developers

Feasibility Studies

Site Searches

Productivity Review and System Development

Internal Audits

Develop Financial Proformas

Design Coordination

Project Improvement Plans

Technical Support for New Design and Construction
We provide full-service property management as well as a wide range of consulting services. We are driven to supply the best possible solutions, staff and management. Our style sets us apart from the standard solutions – we care about employee growth, bottom line improvement and asset management. Our business tenets prove our worth as a hospitality management company. 
Our properties consistently perform above the industry norm. We attribute that success to our overall management strategy of promoting employee growth, continuously striving for bottom line improvement and providing superior asset management. This is what sets us apart from other Hotel Management companies. 
Exceptional Associates

Outstanding Service

Strong Financial Return

Proud Asset Protection

Dynamic Growth
 As a premier hotel management company, it is our goal to anticipate and exceed the needs of our clients and their guests. Our management approach is to assemble the best hospitality professionals for every position at every property, and then provide the support and expertise required to ensure positive results for our developers, owners and operators. Whether for a newly built, recently acquired or bank-owned asset, Strategic Hospitality is poised to be your strategic partner for success in the highly competitive hospitality industry. 
Strategic Hospitality provides quality hotel operations management services that hotel owners and operators rely on. Built on a culture of accountability and empowerment, our industry-leading operating procedures encompass all the vital functions performed at every property – housekeeping, front desk, food and beverage, and maintenance. 
Involved on a daily basis with each individual hotel property, Our Operations teams set the course for success. Our Teams work with property General Managers and liaise with the local owner and the hotel brand to plot strategy, monitor performance, foster continuous improvement and ensure overall profitability and brand compliance. 
Listed below are just some of the key operating elements in which Strategic Hospitality supports its partners: 
Development of operating budgets

Monthly quality inspections and quality monitoring

Implementation of Customized Standard Operating Procedures

Development of the "Hospitality Spirit" within a property

Coordination of service agreements, permits and licenses

Productivity monitoring and labor analysis

Property profit and loss reviews

Capital plan or renovation/PIP implementation

Development of rate and yield Strategies

Compliance with all brand and Operations policies

Guest satisfaction analysis

Associate development
SHS's food and beverage management helps you achieve a higher level of guest satisfaction and profitability from your food and beverage investments. Our goal with all food and beverage outlets is to provide an exceptional product, outstanding service and a profitable result. Whether in a focused-service or full-service facility, our expertise in hotel food and beverage management guides hotel and restaurant teams to exceed brand standards and provide a quality experience to our guests. The key to our success in all food and beverage outlets rests with our focus on: 
Cuisine and atmosphere – strategic menu planning and development

Profitability opportunities found in pricing strategy and cost /quality controls

Personnel – technical training and service standards exceeded

Passionate promotion via sales and marketing
The Sales and Marketing department is setup regionally so as to maintain a "feet on the street" approach to the marketing and selling of our hotels. Providing leadership and guidance, our Directors work in conjunction with property General Managers and Sales Teams to capitalize on market opportunities and leverage national campaigns. The guidance of an experienced team allows properties to maximize the potential revenue streams and ensure sales goals are met. Following is a sampling of the guidance and tutelage our seasoned hotel sales and marketing professionals provide to local operators and their teams. 
Ensure participation in brand-affiliated programs is maximized to the benefit of the hotel and in full brand compliance

Guidance in the creation and implementation of an annual marketing plan and advertising schedule

Identification of cross selling opportunities with other Emerald-managed properties

Market analysis and direction for uncovering key prospects

Group advertising and marketing assistance

Implement and monitor Emerald approved sales procedures and programs

Mentor and develop members of the hotel sales force

Application of systems and tools for accurate tracking and analysis of program success

Direction and collaborative development of sales action plans with ongoing monitoring of the evolution of the sales efforts

Review of monthly sales reports

Focus specific sales efforts based on trends in local and national economies
Partnering closely with owners and hotel managers, the Revenue team at Strategic Hospitality works to design, implement and monitor eMarketing and eCommerce campaigns that meet the specific needs of the hotel. Strategic Hospitality leverages the opportunities available in digital marketing channels by proactively monitoring third-party review sites, reporting and reviewing results with property management and responding to feedback to build the brand and manage the hotel's online reputation. The SHS team assists in managing individual properties' websites, working under brand standards, to expand the property's online presence and optimization. 
Some of the online avenues where SHS offers assistance/management 
services are: 
Maximizing brand affiliated services for monitoring online presence and guest reviews

Guide hotel teams in website optimization

Ongoing training in hotel eCommerce tactics and ROI assessment

Monitor the channels cultivating traffic to the brand / hotel website

Application of tools and systems for effective tracking and implementation of programs
Strategic Hospitality's hotel revenue management services drive profitability and market share for our properties by supporting sales tactics, advising on pricing and inventory strategies and exploring new revenue opportunities. 
Through the use of analytical software tools, SHS leverages brand names and reputations. Integrating e-commerce, market knowledge and brand reporting allows for flexible revenue management decisions that are very market specific. By continually monitoring the mix of sales for each of the properties, Strategic Hospitality maximizes revenues on a consistent basis working towards the ultimate goal of profitable returns for ownership. 
Below is a sampling of the revenue management support offered by Strategic Hospitality: 
Rate structuring and guidance with hotel revenue management strategies

Consistent focus revolving around the fundamentals of pricing, inventory controls, segmentation analysis, forecasting and demand generation.

Careful scrutiny of competitive rates via Market surveys

Weekly and monthly review of STR reports for analysis

Manage relationships with third party vendors to allow for maximum return

Guidance in the responses to RFPs at all levels through multiple resources

Assistance in structuring and negotiating of corporate rates for maximum ROI

Ongoing training of the management teams on property to ensure properties are




properly positioned in their specific markets

 

Market segment reporting and analysis
In addition to our capabilities in developing new properties and managing those already performing, the Strategic Hospitality team has the experience and proven strategies to help an existing property regain its competitive edge through either a repositioning within the given market or a complete re-branding. We follow a detailed process – market evaluation, SWAT analysis, developing Property Improvement Plans, implementing our industry-leading operating procedures, and introducing the expert guidance of our executive team to execute a hotel recovery turnaround plan that allows owners and investors to recover and grow the value of their asset. 
Strategic Hospitality is proud to offer a comprehensive suite of Shared Services that allow our property owners and operators to benefit from expert guidance in key administrative functions required for successful day-to-day operations. Our properties benefit from cost reduction on valued-added finance, effective reporting, and risk management services – all of which are key to a seamless operation. The level and amount of hotel services is customized to the needs of each business, owner and operational team in place for any given asset. 
The Accounting team at Strategic Hospitality provides the highest level of hotel accounting services in the hospitality industry, built on a foundation of integrity. Streamlined accounting procedures, such as a centralized accounts payable system, create consistency across our managed portfolio regardless of the hotel size or brand affiliation. Our practices provide innovative and comprehensive financial and operating data in an accurate and timely manner. 
We eliminate the apprehension often felt by owners and operators about hotel accounting services, and provide the peace of mind sometimes overlooked by other hotel management companies. We employ skilled associates dedicated to the delivery of our managed properties' accounting needs. In addition, we enlist the services of a third party public accounting firm to certify all financial statements before their distribution to the owners. Here are some key accounting elements Strategic Hospitality provides its partners: 
Daily cash, check and credit card reconciliations

Payroll and payroll tax reconciliations

Accounts Payable entry, processing and payment

Sales Tax, Occupancy Tax, Use Tax / Commercial Activity Tax Reconciliation and Payment

Profit and Loss Reporting

Cash flow projections

Budgeting for every discipline of the hotel

Recording and payment of capital plans or renovations/PIPs

Assist and coordinate financing for a hotel acquisition or refinance

Assist in property & casualty and umbrella insurance policies
Strategic Hospitality's comprehensive hotel Human Resource services provide the expertise necessary to operate efficiently in our industry. We partner with our associates, hotel operators and owners to ensure the talent of our associates is nurtured and cultivated while ensuring that all federal, state and local employment laws and guidelines are in compliance. At Strategic Hospitality, we offer our partners the confidence that these critical elements of our business will be managed with the tact, efficiency and professionalism needed. 
Our Corporate Human Resources team works in conjunction with Legal and operational teams to minimize exposure while maximizing cost controls in worker's and unemployment compensation and other related expenses. Our compensation and benefit options are tailored to fit each particular application and our package(s) are both competitive and affordable. Support and guidance are always readily available to our property managers as well as the Associates supporting each property. Listed below are several key Human Resource elements SHS offers its partners: 
Policy development

Employee relations

Recruitment and retention

Compensation and benefits administration

Training and development

Interviewing techniques and hiring best practices

Leadership development

Assistance with legal issues or complaints

Internal HR audits

Employee Handbook development and updates